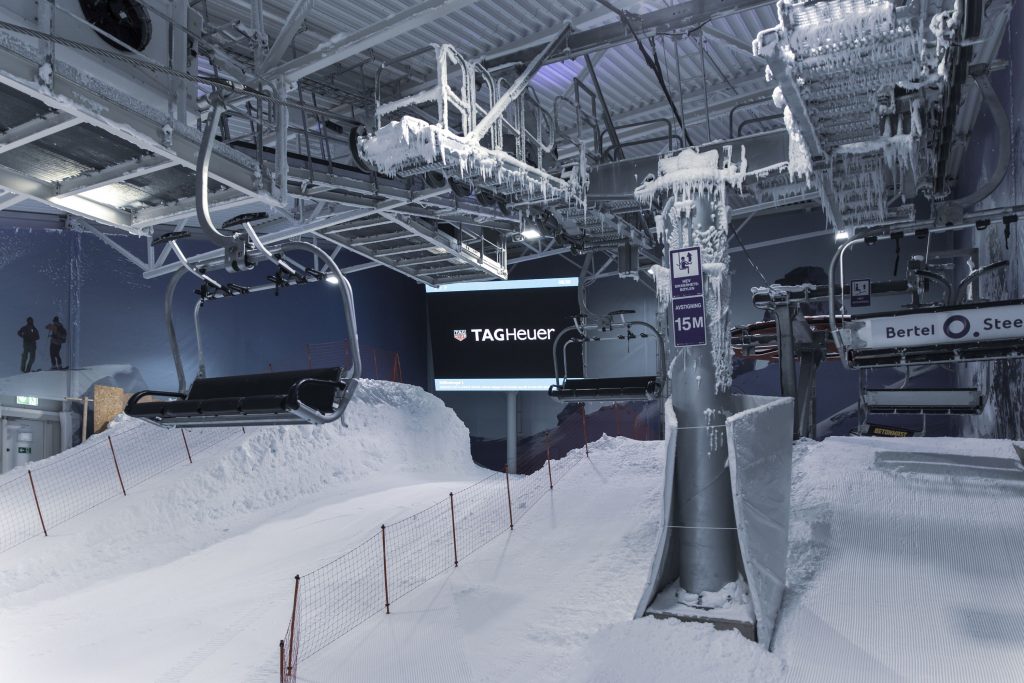 As the reigning title holder, we are very proud to be AV Award finalists for the second consecutive year in the Leisure And Hospitality Project Of The Year category!
We are nominated alongside our clients SNØ, the world's largest indoor ski hall near Oslo, Norway for our Digital Signage installation and futureproofed content strategy.
Our comprehensive digital signage ecosystem solution stole a 'piste' of the judges' hearts for ensuring that no matter where people are in the complex, they don't miss a second of the action. 
This includes three flagship LED displays on the slopes, eight Samsung OH75 outdoor screens on the ski lift and 21 LG 4K screens in the hospitality and retail areas for wayfinding, advertising and to relay the live action back to waiting families.
Our dynamic content integration provides real-time information to skiers and snowboarders, captures and presents action replays, provides an advertising revenue stream and shows live TV feeds during crucial events and competitions in the ski and snowboarding calendars.
We have received much 'après' for this project, having previously won the Global Digital Signage Awards in the Sports and Entertainment category in April.
We really 'apres-skiate' all the attention this project is getting. We'll find out if we are a winner at the AV Awards ceremony in London on 5th November.