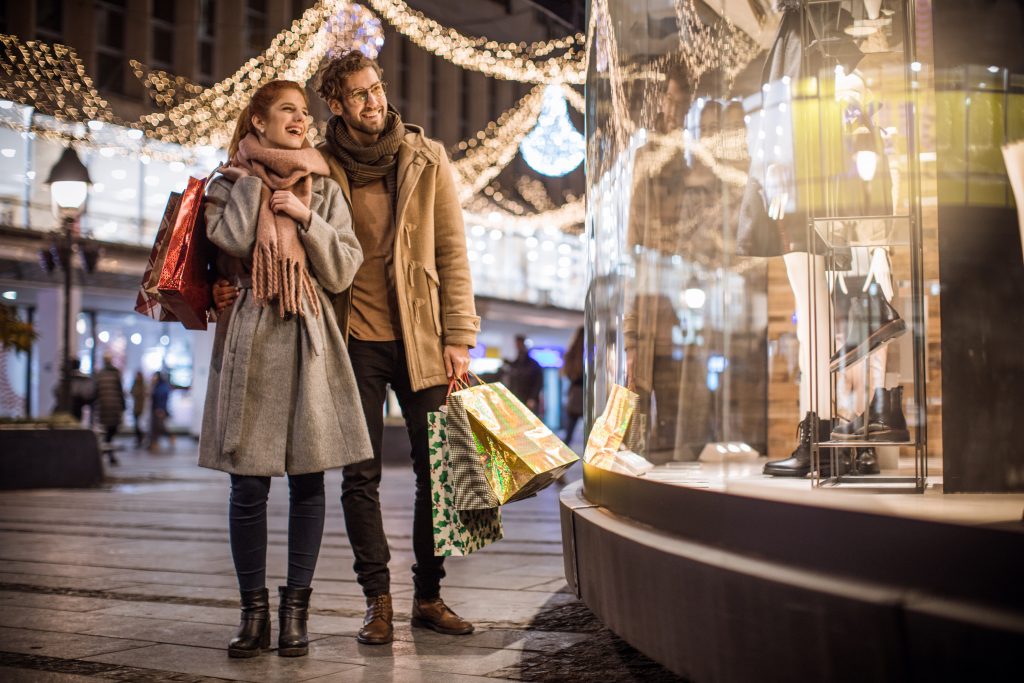 How to be merry and bright in your seasonal content
2020 will be one of the most talked-about years in history. With so many trials and tribulations, many marketeers are concerned about their 'business as usual' messaging, and rightly so. They're now asking the question, 'what do we do at Christmas'?
Robert van der Sanden our Creative Manager at ZetaDisplay Netherlands shares his tips for getting your digital signage messaging and content right in retail and waiting room environments this festive season.
Be Positive!
Don't think that just because the mood of the year has been bleak this has to be reflected at Christmas. Use your digital signage to share aspirational messages about happiness to help people relax and get in the spirit.
Share seasonal COVID reminders
We can't ignore it altogether, the gentle reminders about Covid safety including social distancing, wearing a mask and sanitizing hands still need to feature, but we can do this with a festive twist. Bringing a little bit of joy to these screens will make people smile and help to create a calmer and much more enjoyable atmosphere.
Try sprigs of holly, a glistening sparkle and classic Santa hats.
Make it atmospheric
Instead of focusing on direct product sales, share content that is designed to create the atmosphere you want people to experience. People are looking for escapism, feelings of warmth and light relief, so let's give it to them!
Think about festive snowy scenes with families having fun and cosy fireplaces with couples toasting marshmallows.
Experience Safely
For some products, we can't get round the fact that people need to touch them. In furniture stores for example, people visit rather than shop online for the experience of sitting on the sofa, at the table or lying on the mattress. Therefore, we need to make clear through the digital content that this is ok and show what the store is doing to make this safe for every customer.
Factor in content about your safety process, with clear indicators of procedures guests need to take, such as sanitizing their hands, then show how you look after space after they've gone, perhaps with videos showing how the areas are cleaned.
Extend the festive fun
This year, more than ever, people need a break! Look to extend the festivities to celebrate more regional traditions. In Holland, we celebrate Sinterklaas on 5th December, a tradition where children leave a shoe out for a legendary figure based on Saint Nicholas and, in exchange for a treat for his horse, the next morning they will find a gift. We are bringing this into the messaging for some retail clients as another occasion to look forward to.