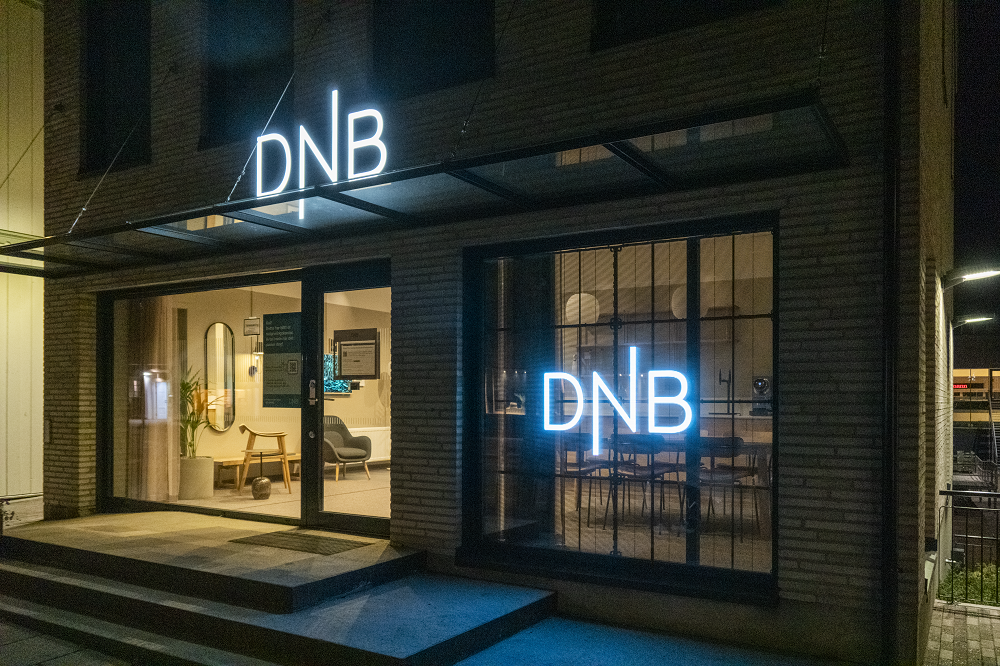 We have worked with DNB in Norway to create an immersive Digital Signage solution to capture the attention of passersby. A transparent LED display invites customers to look inside and engage with dynamic messaging through holographic style content and floating imagery, instead of blocking their view with static content. 
DNB is Norway's largest financial services group and an innovator when it comes to digital communications and transformation. We have worked with the brand for many years designing and delivering global projects for corporate environments, retail branches and in airport terminals. 
Windows are valuable real estate in the retail world, with catchy displays renowned for capturing the attention of passers-by and drawing prospective customers into stores.
We maximised this for DNB with a digital transformation of the whole window, installing a 2 x 2 metre transparent LED display. This has a 2.8mm pixel pitch and a 5000 nits brightness, ensuring that it stands out even in bright daylight conditions.
It has an 80 % transparency so that the window can still be utilised when no content is playing, but when dark colours are used it turns into a dramatic display ideal for messaging. Creative content can be designed so that it interacts with physical objects placed in the window and doesn't need to be a full display.  
This effect can also be created using an LED foil with an adhesive surface that attaches it to the window.
The content is managed by the DNB team through our proprietary CMS software platform, which integrates with all their Digital Signage throughout the store. New content can be easily created using brand assets, scheduled and set to play instantly. The messaging can also incorporate real-time and dynamic feeds, so that the branch can be reactive to changing market conditions and world events.