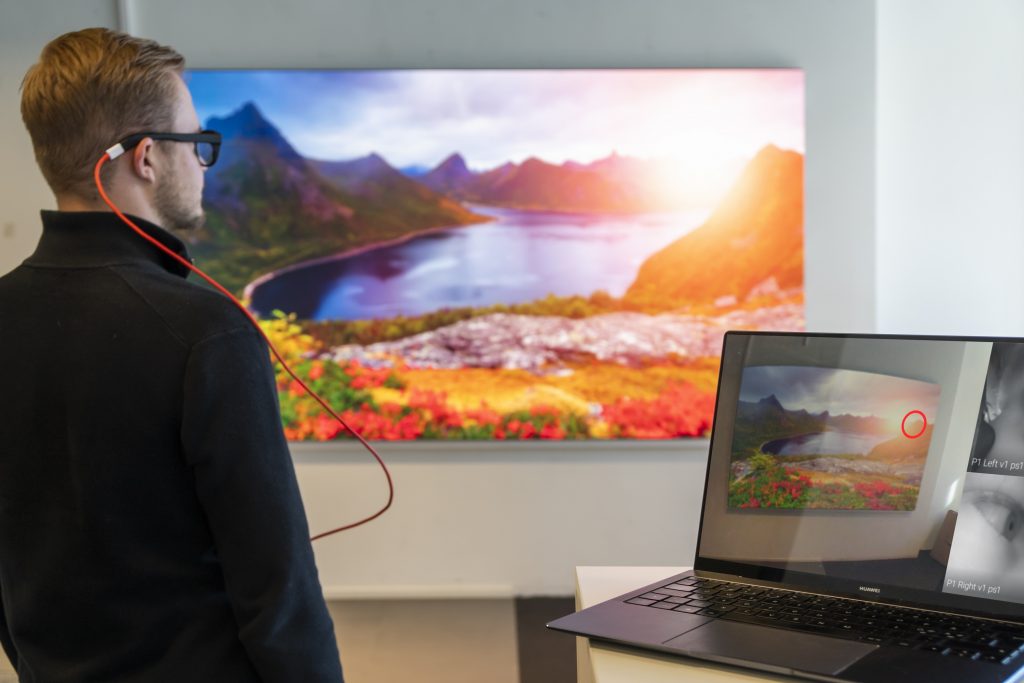 We are harnessing the power of deep learning eye tracking technology to explore the impact and effect of Digital Signage in public environments.
Using Pupil Lab glasses, we can uncover the hidden patterns of human behavior to understand how different people are processing the world around them and the role that Digital Signage has to play.
We will be investigating the impact of different types of displays, different placements and what content captures people's attention to understand how best to advance digital transformation to deliver the right information at the right time of a customer's journey.
Our research will initially be taking place in a leisure and hospitality environment at SNØ, the world's largest indoor ski hall near Oslo, Norway. We delivered a future-proofed Digital Signage and content management solution to them last year, including three flagship LED displays measuring up to 40msq, eight Samsung OH75 outdoor screens on the ski lift and 21 LG 4K screens in the hospitality and retail areas for wayfinding and advertising.
This will begin safely later this year, following local Covid guidelines. Once completed, we will be publishing our results in a whitepaper.