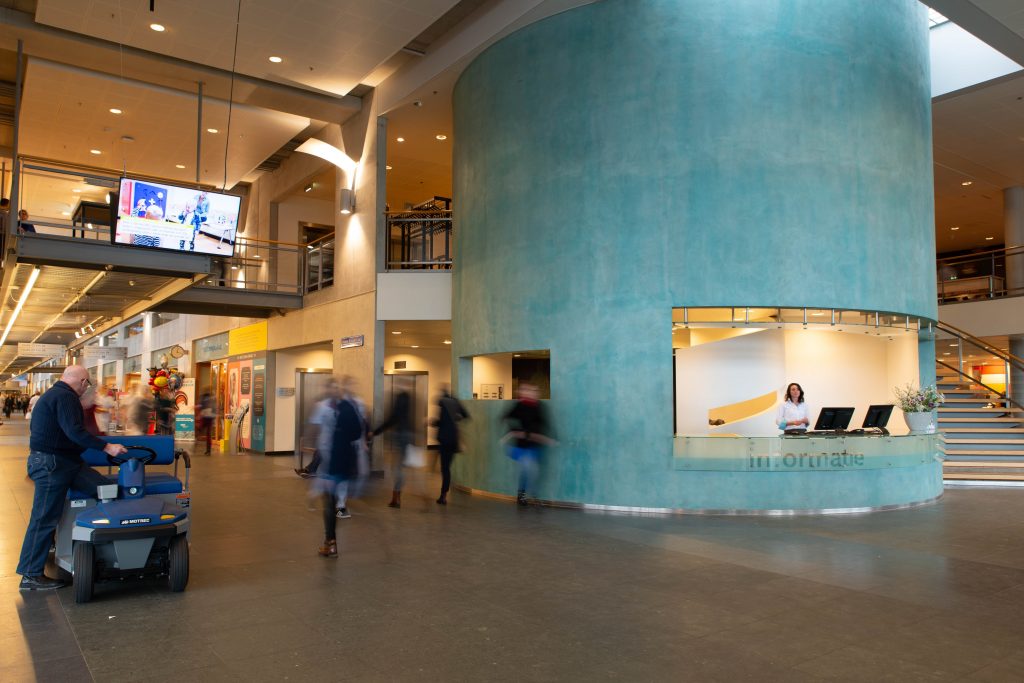 Sanne Hoppenbrouwers, Creatief Strateeg at ZetaDisplay Netherlands explores the steps for creating the perfect patient journey.
If the last 12 months has taught us anything, it's that healthcare is about more than making people better. 
From the incredible work of front-line teams to consistent and reassuring digital communications supporting wayfinding and waiting times, the way that messages are presented and when plays a vital role in putting patients at ease in stressful situations. 
The provision of information runs like a thread through the care process, starting from the moment of referral and flowing through to the aftercare phase. Throughout the experience, the patient receives information in various forms and these create a basis for trust in the hospital or healthcare institution.  
The way in which information is provided to the patient is a significant part of the perception of quality. To define the customer journey, we have identified three phases that are key to ensuring successful communications and experiences.
Preparation – the journey starts at home 
The first interaction with healthcare customers starts long before they set foot through the doors, it begins online. Similar to a traditional retail model, patients browse and compare options before they choose where they want to be treated. What they find influences their decision for choosing a healthcare provider.
Taking the Netherlands as an example, for Dutch patients 95% are active on the internet and 70% on social media, with 60% viewing from a smartphone and 34% on a tablet.  
Therefore, a huge significance needs to be placed on making the right first impression virtually, across all the channels they are consuming. A good online communication strategy is very important for today's hospitals. 
To facilitate this, having a CMS platform that gives omnichannel control so that messages can seamlessly be updated from one platform and flow through from the online space and into the physical is essential for ensuring brand and message continuity.
Treatment – on-site information determines the patient experience

 
A 'good hospital' is not just defined by the physical care received. When patients are asked about their experiences, they mainly talk about accessibility, hospitality, service level, feeling at ease and good communication.
The patient experience is largely determined by the functioning of the on-site digital ecosystem and the access to relevant information. This falls into two main categories; information and entertainment.
A new patient is often stressed and uncertain so the first role of digital communications is to reassure them, provide easily accessible way-finding information and distribute timely safety reminders. By guiding the patient through the process, confirming they are in the right place and informing them about relevant treatments, the service experience will be enhanced.
The next phase of their journey often takes place in waiting areas. Displaying up-to-date waiting times and showing entertainment led content can calm people down and take their mind off the situation.
Dynamic content that can be updated in seconds is crucial for ensuring efficient communication in healthcare environments. Templates make it easy to keep on brand and get these messages distributed quickly.
Integration with external feeds, such as local news channels, weather reports and traffic information also provide additional entertainment and keeps them connected with the outside world.
By using screens, interactive or otherwise, it is possible to respond well to the experiences of the patient and visitors, whilst also supporting medical teams by answering frequently asked questions, giving them time to focus on other aspects of their job.
This communication needs to be constantly supporting their journey in the physical space from the moment they enter until they leave.
Aftercare A personalized hospital  
With today's digital tools, patient satisfaction is increasingly determined outside the walls of the hospital.
People like to share their experiences and it's important to embrace this. By offering a digital communication platform for patients, you are seen to be transparent which creates trust, personalises experiences and improves the overall perception of the hospital or healthcare center.
Ultimately, patients become ambassadors 
The messages across all communication channels need to be seamlessly linked. Whether a healthcare consumer receives information on the internet at home, via a newsletter or on a screen in the hospital, the content must be consistent.
Each medium, with its own nuance of course, matches the needs of the patient at that specific moment in time and in that specific place. This is the way for a hospital to win the trust of the healthcare consumer and ensure their loyalty.