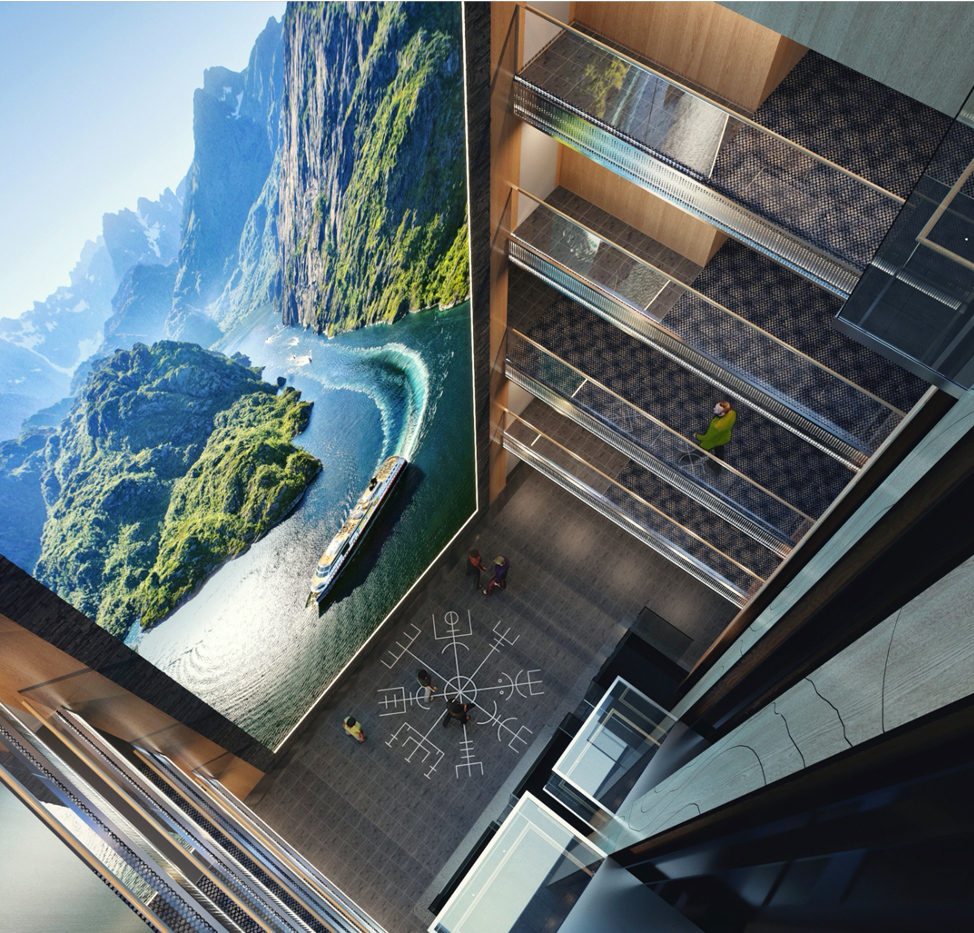 We are finalists in the 2021 Inavation Awards!
This is in partnership with our client Hurtigruten for reimagining the guest experience on-board the MS Fridtjof Nansen to increase immersion, engagement and entertainment for passengers.
We worked alongside the ship design team to create engagements designed to conjure a memorable first impression, entertain, inform with real-time updates, educate by bringing the Science Centre and expedition launch to life for explorers and to inspire sustainable behaviours and appreciation of the environment.
The vessel also features the world's largest LED display on a ship, which spans 10 floors and is controlled by our cutting-edge CMS system. Live footage is captured from a huge network of cameras, including a 360-degree mast camera, to rely incredible moments in the natural environment to passengers on-board.
The winners of the awards will be announced during the online ceremony on 22nd June.