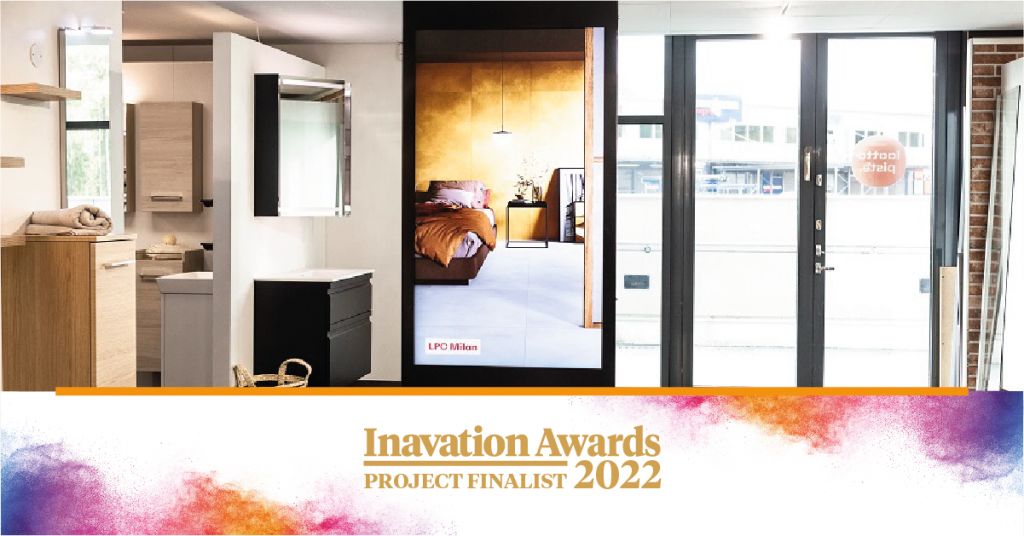 Our work with Laattapiste, a bathroom retailer in Finland, has been showered with praise by the Inavation Awards judges and recognised as a finalist in the Retail Project category.
The Inavation Awards are one the AV industry's premier award celebrations. Run by Inavate magazine they celebrate the best projects, technologies, businesses and people the professional AV industry has to offer.
We digitally transformed the Laattapiste stores with a full turnkey Digital Signage solution to increase marketing and sales efficiency and enhance the visual appeal of the stores. This included a flagship LED display at the entrance, a display for each product category and a solution for professional installers in the trade section.
We enabled a bespoke integration between Laattapiste's centralised PIM system where all product data is stored and its proprietary CMS platform. This allows the information for over 30,000 products including images and videos to be accessed so campaigns can be created quickly and instantly shared to the screens.
We are incredibly proud to have been reconginised for our retail signage excellence and will find out if we've won during the awards ceremony in Barcelona in February.
Find out more about our Digital Signage solution for Laattapiste here: https://zetadisplay.de/case-laattapiste/