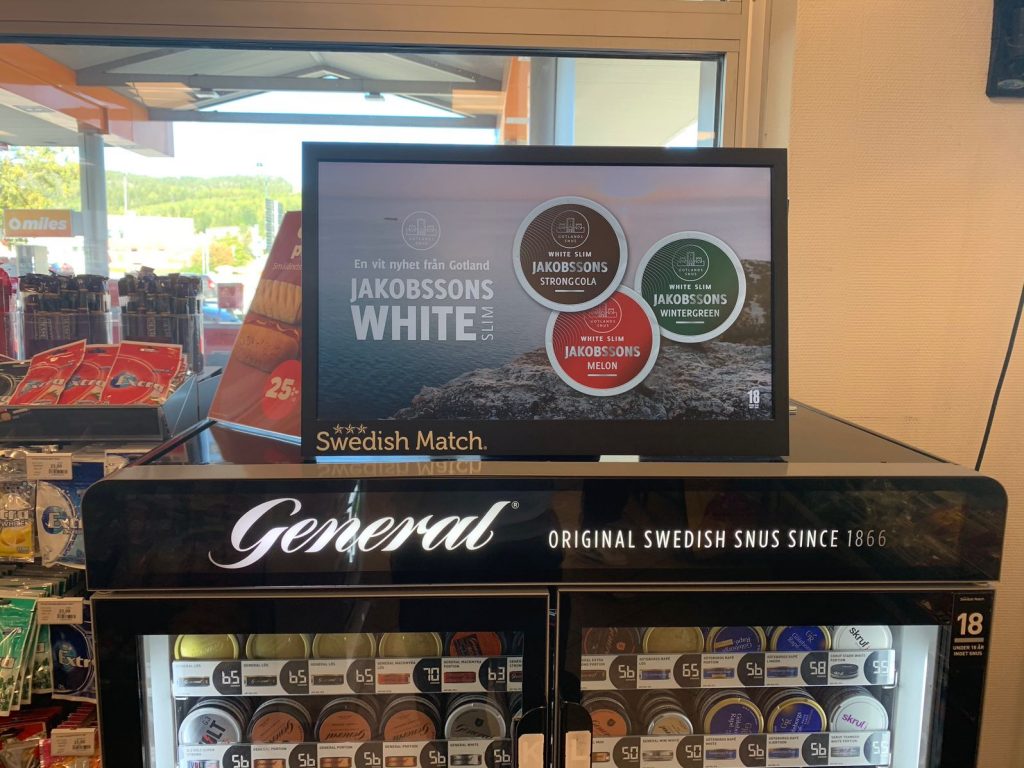 We are delighted to announce that we will be continuing our great work with Swedish Match to refresh the Digital Signage display solutions across the store network in Sweden.
We've worked with Swedish Match since 2015 devising solutions for digital communication at the moment of decision for shop-in-shop solutions and flagship stores. Within our new scope of work, we will be delivering a new functionality with advanced software integrations based on our own CMS platform.
Swedish Match has two sales environments, kiosks in larger stores like 7-Eleven, where the focus is to draw the customer's attention to increase sales, and their five flagships experience stores in Sweden.
With a large Digital Signage network across the country, being able to monitor and manage the displays remotely is crucial, so the Swedish Match team can check that they are on and see what content is playing. They can then make instant updates to refresh the playlist when needed and we can provide remote assistance when necessary.
Per Mandorf, CEO of ZetaDisplay explains:
"We are very happy about the continued trust from Swedish Match. We are very pleased to team up with Swedish Match being able to facilitate a meaningful encounter with the consumer at the point-of-decision through the power of Digital Signage".