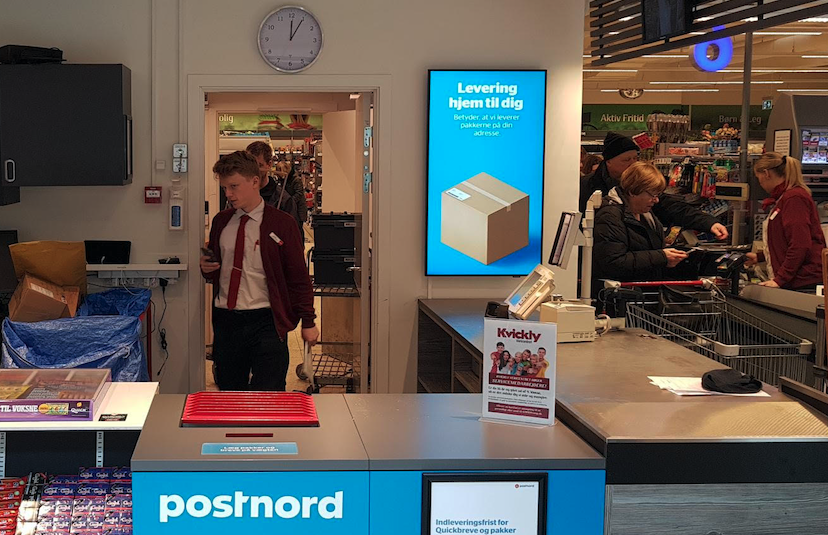 We are proud to have signed a new direct delivery contract with our long-term client PostNord Group AB.
We have supported PostNord with Digital Signage solutions since 2015 through a partnership agreement and will now be continuing this relationship directly in Nordic countries.
We are working with them in to create, install and nurture different user-oriented digital communication solutions that are easy to manage on both a central and local level for customers and employees. Over the last six years we have delivered solutions within postal offices and outlets, logistic centres and for corporate communication at Terminals and in the PostNord HQ.
As there are now fewer dedicated PostNord post offices and more outlets located inside supermarkets, we are devising ways to deliver the same communications with customers, but that take up less valuable real estate and do not require any mounting infrastructure outside of their zone.