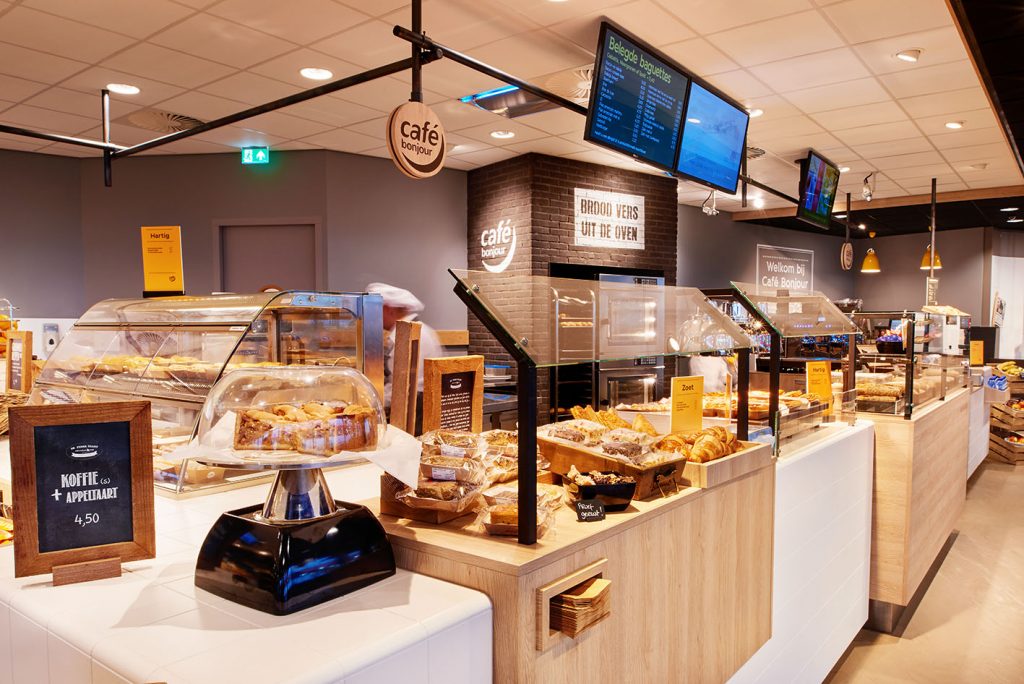 Following a fantastic five-year partnership, we are proud to have extended our contract with Total Netherland fuel stations for a minimum of a further three years, with an option for an additional two years. 
We first began working with Total in the Netherlands in 2015 to transform their digital signage ecosystem, revolutionising the customer experience now in place at over 150 locations.
Digital communications have been enhanced through strategically placed signage that streamlines the checkout experience when paying for fuel, goods from the store and in the bakery. The devised concept draws attention to shop promotions and additional service options such as car washes.
This can be easily updated with dynamic content based on regional requirements through ZetaDisplay's proprietary CMS platform. This powerful and feature rich solution is fully cloud based and allows users to easily create, schedule and manage media content across their signage network with real-time visibility from a customisable and intuitive user interface.
We have also introduced music to the customer experience at Total, helping to create a calming mood when they enter the environment and keep people entertained while waiting to be served.
The hybrid platform is scaling alongside Total's requirements, growing in functionality and with the latest hardware at their own pace. The original installations were done with sustainability in mind, keeping and repurposing as much of the signage infrastructure as possible for an environmentally friendly solution.
Utilising our Digital Signage solution, Total Netherlands can focus on serving their consumer to its best ability, as we take care of a targeted consumer journey.