We are finalists in not one, not two but FOUR Digital Signage Awards!
Three of our projects have been recognised in four categories. These are:
Corporate and Workplace Project – DNB
Retail Project – Fredrik&Louisa
Retail Project – Laattapiste
Content and Creativity, creative execution – brand advertising and media – Fredrik&Louisa
DNB
For DNB, we delivered a dynamic content solution to ensure an impactful arrival at DNB's newly located New York home in the prestigious Hudson Yards, also home to Facebook and Warner Media.
Digital Signage displays feature prominently throughout the lobby with a flagship LED display and adjacent touchscreen that guests use to register on arrival.
They can take control of the big screen with options to display slow TV content from Norway Live with real-time views of iconic Nordic sights, newsfeeds from 18 sources, weather and traffic updates, a worldmap with zoom functionality showing live stock data, timezones and DNB global locations, and a wellness-feed showing air quality data throughout the building including CO2 levels.
A gamification module allows them to control the small screen with integration of AirConsole. The control then switches to their phone which they use as the controller, whilst live gaming on the screen.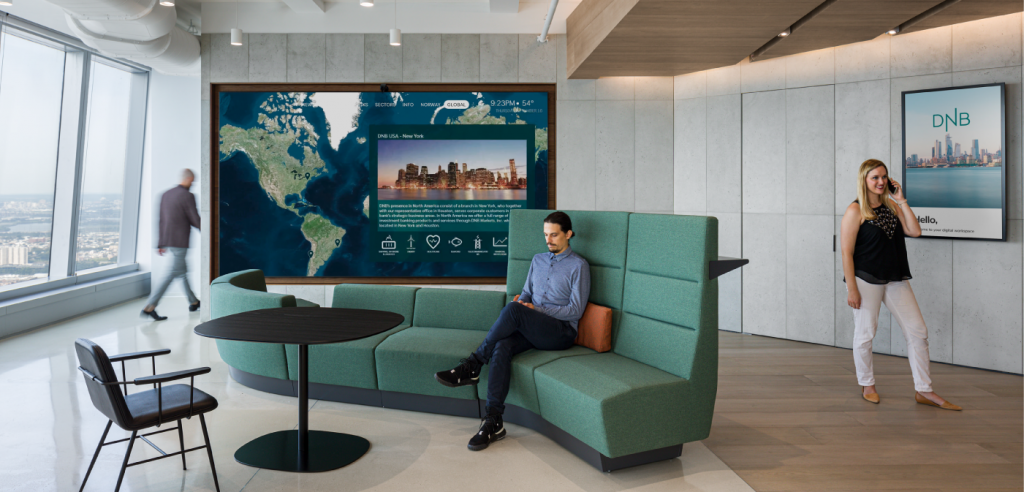 Laattapiste
We helped the bathroom and flooring retailer transition to Digital Signage in its eight stores across Finland, eliminating the need for printed marketing materials, enhancing personalisation with dynamic content and increasing efficiency through integration with their Product Information Management (PIM) system.
With over 30,000 products to showcase, this digital transformation allows a wider range of solutions to be displayed and new products communicated efficiently. Bathroom suites are showcased through 3D modelling reducing the need for bathrooms that were previously built in stores, significantly saving marketing expenditure.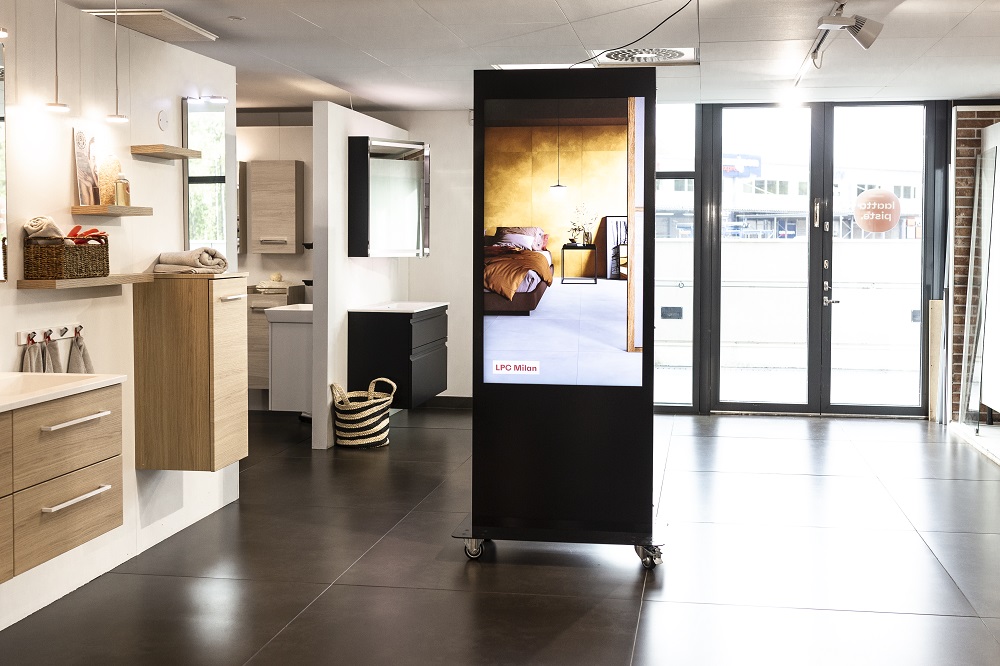 Fredrik&Louisa
For Fredrik&Louisa we delivered a Digital Signage solution for the new flagship store in luxury department destination Steen&Strøm, Oslo, enabling the creation of revenue streams and engagement with customers in fresh and dynamic ways.
The beauty hall is the first place guests visit when entering Steen&Strøm so it was imperative that the display solution represented the opulence of the shopping experience.
Fredrik&Louisa needed a high-end solution for digital advertising. The displays and their placement needed to be of premium quality to be suitable for the prestigious brands purchasing the advertising space to ensuring accurate reflection of brand logos and colours.
We integrated displays into the furniture, within shelving units and at the end of aisles, to deliver a luxury bespoke finish that captures attention. This includes 10x Samsung stretch displays, 26x 49" LG displays and 6x high brightness window displays.
This allows Fredrik&Louisa to instantly update the content for single displays, in a certain zone or for a whole store takeover, which has formed the basis of their advertising rate card.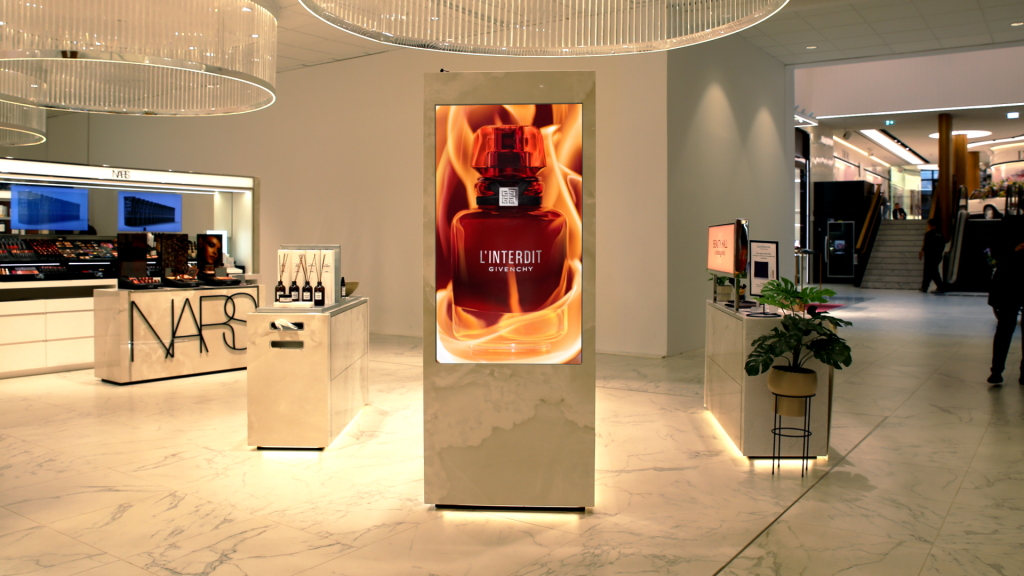 The global Digital Signage Awards annually celebrate outstanding campaigns, creative executions and technical innovations and remarkable media or placement solutions in the fields of digital signage, DOOH advertising and digital visual experiences.
We will find out if any of these projects are winners during the online ceremony in February.