As we return to work after the festive period and reset our brains ready for a New Year, it's also worth making sure that all your devices are connected and performing as you want them to.
Erno Lindell, Product Manager at ZetaDisplay shares his check list to so you don't get caught out:  
Make sure your devices are online  
Using the Player View you will see a list of all your devices and can easily tell which are online from the green or red light beside them. To get the best overview, make sure you're on the Player View tab and not the Group View.
If you have a device that isn't online and you think it should be, here's what to do:  
This is often the major culprit! The power may have been switched off during any closed periods so it's always worth checking to make sure that the display is plugged in and that the power is switched on. 
Check the network connection  
If the power is on, the next thing to check is whether there is a network connection to the device. Make sure that the internet is on and that all network cables are also plugged in.  
If you have a system with an external media player, check to make sure that it is connected to the display. Cables could have become displaced when cleaning. 
If none of the above seem to be working, get in touch with our Customer Care team and we can take a closer look:  
Make sure that your playlists are set to the correct content. Seasonal messaging may have been added over the last few months so now is a good time to check.
If you're using a template, it's also worth looking at that with fresh eyes to make sure it still contains up to date and relevant information. Have your opening hours changed? Are dates referenced anywhere they need a refresh?
Get in touch with your account manager if you'd like to discuss making any updates.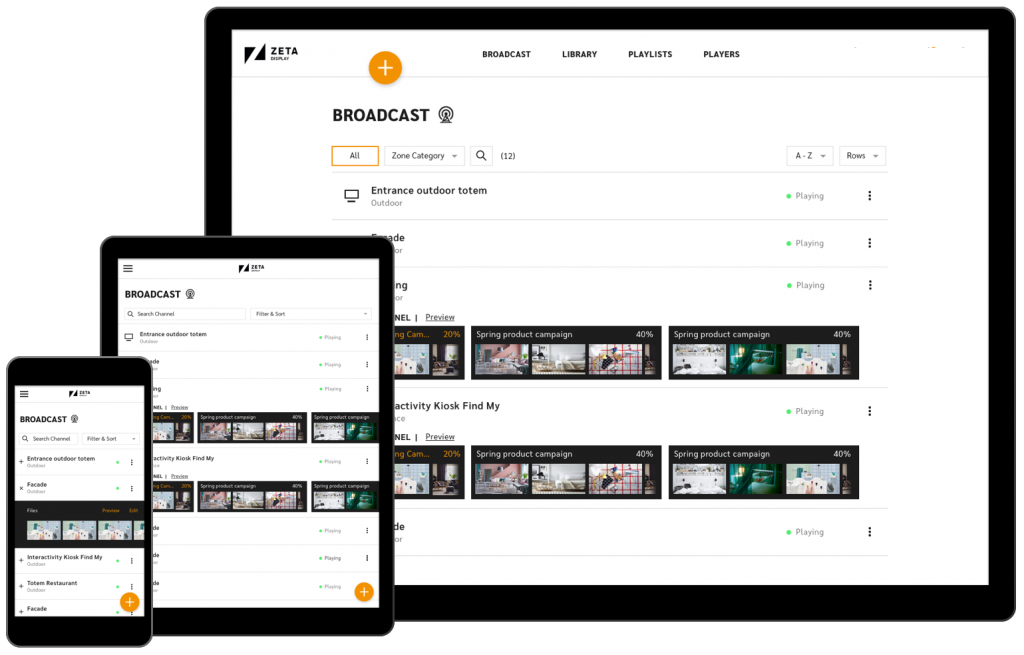 We've been making a lot of updates behind the scenes that include new features for you to manage whole omnichannel campaigns from one convenient platform. Have a look at our latest e-learning, which you can find a link to on your Start page, to find out more.
For more exciting features to look out for in 2021, read this blog by our Chief Product Officer Johanna Webb: